Hotel Reservations

43rd IEEE Conference on Decision and Control
December 14-17, 2004
Atlantis, Paradise Island, Bahamas
---
Hotel Reservations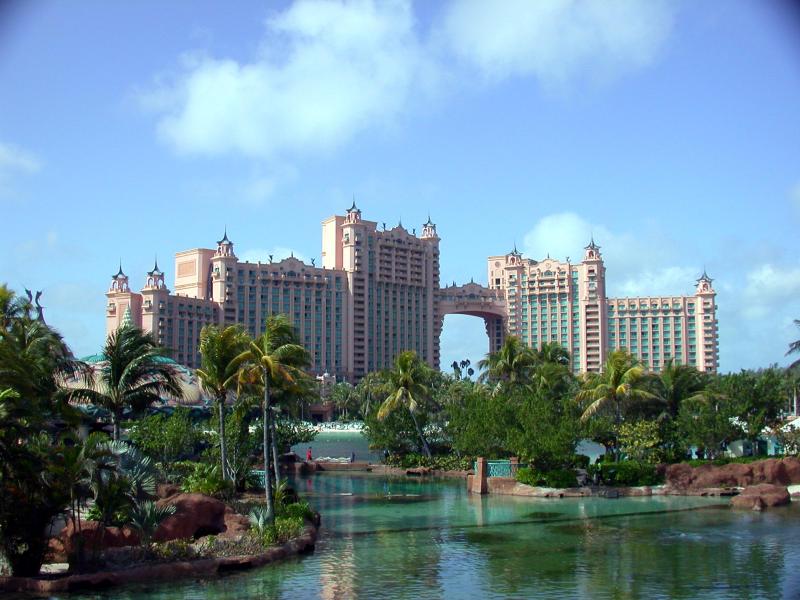 The 43rd IEEE CDC will be held at Atlantis, Paradise Island, Bahamas.

A block of rooms has been reserved for CDC attendees at significantly reduced rates. These rates apply for the period Saturday, December 11 through Saturday, December 18.
Beach Tower rooms - $165/night
Coral Tower rooms - $190/night
The rates above are quoted per room/per night for single or double occupancy. A maximum of four (4) occupants can share a room. Note, however, that there is a charge of $45/night for each additional adult beyond two.
There is also a resort levy (12% of room rate per night), a maid, pool, beach gratuity, and utility surcharge ($8.75 per person per night), and a Bellman gratuity ($5.40 per person per stay)
Please see Hotel Reservation Information for complete details regarding room rates, fees and gratuities, deposits, deadlines, cancellation policy, children, etc.
Atlantis will accept room reservations from CDC attendees from July 1, 2004 until October 29, 2004. Reservations at the reduced rates will be processed first-come-first-served on a space-available basis. After October 29, 2004, reservations at the reduced rates will be accepted only if rooms are still available in the CDC block.
The number of rooms reserved for CDC attendees is limited and the lower-priced Beach Tower rooms make up only 20% of the block.
Given the high attendance expected for the 2004 CDC, we urge you to RESERVE ROOMS AS SOON AS POSSIBLE.
Hotel reservations can be made by PHONE or FAX:
BY PHONE:

From the US, please call the Atlantis resort at 1-800-386-4786 (1-800-fun4sun).
From outside the US, please call +1-954-809-2714.
Mention the Group Name "IEEE" and the Event Name "CDC" to get the special conference room rates.

BY FAX:

Fill out a Room Reservation Request Form, which can be downloaded in either Word or PDF format (see below), and FAX the completed form to "Atlantis Reservations" at (954)-809-7902.
More Information
For more information about the conference venue, please see the Conference Venue Page.
For more information about the hotel, please visit the Atlantis website, http://www.atlantis.com.
---
Transportation
Fly into Nassau International Airport (NAS), which is a 1/2 hour drive to the capital city of Nassau. From there, a bridge takes you to Paradise Island and Atlantis.

For additional travel information, please see the Travel Information Page.
---
Meeting Rooms
Requests for private meeting rooms can be made by contacting the Local Arrangements Chair Ioannis Paschalidis (yannisp@bu.edu) with details regarding the date, time, number of attendees, and any other special requirements. Requests for meeting rooms will be accommodated on a space available basis.
---